Shadow & Light Magazine, Issue 17, May/June 2017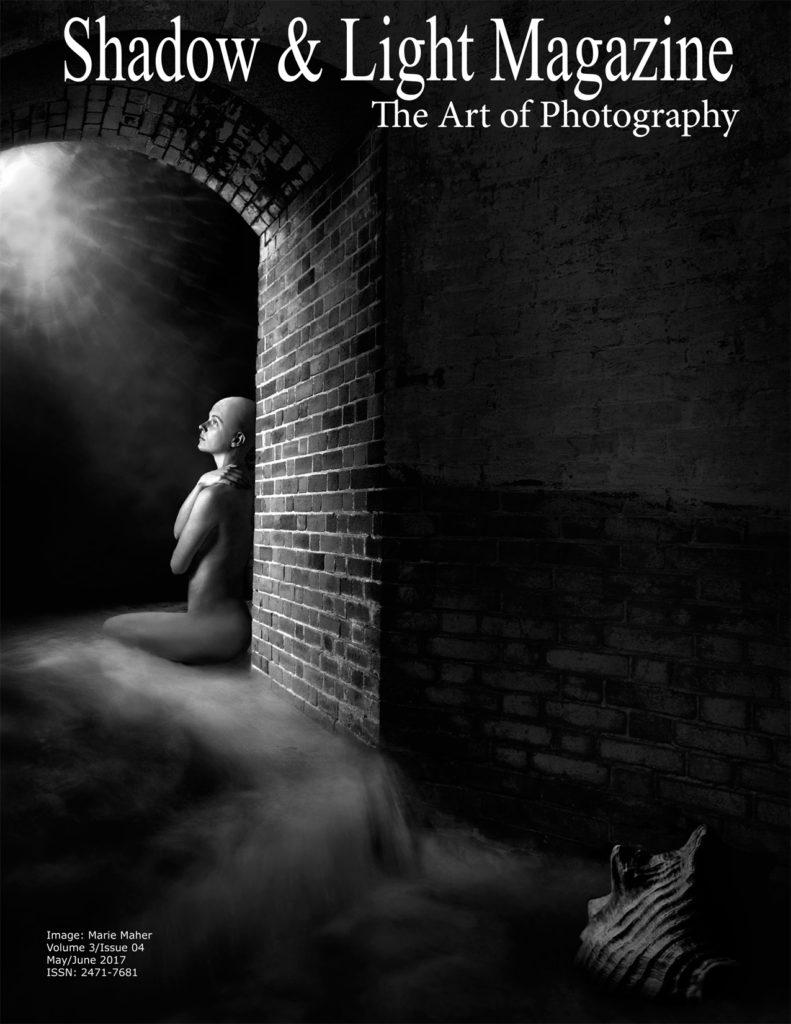 I would like to introduce you to Shadow & Light Magazine, a PDF-based bi-monthly publication covering all aspects of the art of photography.
This issue, May/June 2017, features Marie Maher and her evocative, surreal black-and-white imagery that comes with a message.
Additional portfolios are by LuAnn Ostergaard, Rosanne Olson, Ivy Bigbee, Dale Niles, and Robb Johnson.
With articles by Alain Briot (Artful Inquiry), Beate Chelette (ArtSmarts), and E.E. McCollum (Mindful Matters(, this is definitely an issue you'll want to purchase.
We began Shadow & Light Magazine with only 78 pages, and that page count has now increased and settled in at 100 pages full of compelling writing and wonderful portfolios.
Table of Contents: May/June 2017
• Featured Photographer: Marie Maher (cover)
• Showcase Portfolio: Dale Niles
• Showcase Portfolio: LuAnn Ostergaard
• Showcase Portfolio: Robb Johnson
• Showcase Portfolio: Rosanne Olson
• Showcase Portfolio: Ivy Bigbee
• Déjà Vu: Niki Boon Revisited
• Artful Inquiry: Alain Briot, Abstraction
• ArtSmarts: Beate Chelette, 5 Star Success Blueprint
• Mindful Matters: How to Make a Photograph
• Endpaper: Tim Anderson, Conversations with Sand #2898
Just hover over the "Purchases" tab at the top of this page, and you will be able to pick up single issues or sign up for an annual subscription.
If you click on the "Submissions" tab above you will discover all the information you need to know in order to submit your work.
There will also be no more deadlines for submissions for future issues. Once you submit your work it will remain in our archives. If you didn't qualify for a "Showcase Portfolio," we might choose one of your images for the "Single Image Showcase." That's why submitting a portfolio makes great sense! All fees for submissions will remain the same.